The PQC Migration Handbook
This handbook assists organisations with concrete steps and advice to mitigate the threat of quantum computers on today's cryptography.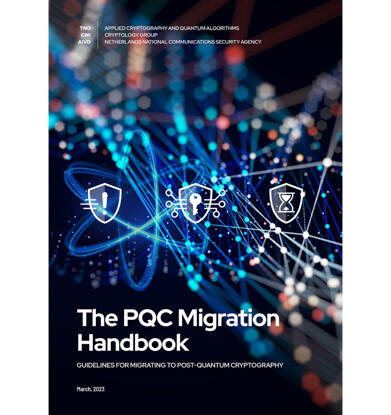 Even though it is impossible to predict when quantum computers will be able to compromise the cryptography currently in use, the impact of such an event demonstrates that certain organisations should already start working on mitigating measures now. For instance, organisations handling data that will still be confidential 20 years from now, or organisations developing long-lived systems that will still be in use decades from now. The most promising solution is so-called post-quantum cryptography (PQC).