Annual report 2022 now available in English
The AIVD's annual report on 2022 is now also available in English.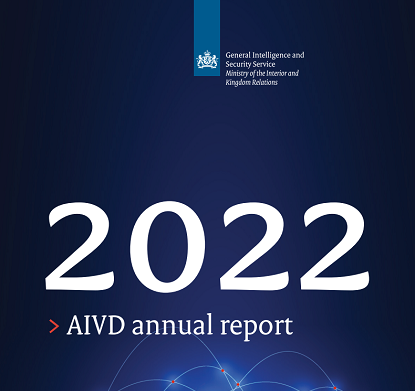 2022 was a tense year for the world and for the Netherlands. We bore witness to the outbreak of the largest war in Europe since the Second World War, which also constitutes a threat to our national security. We also saw the spread of hatred, anti-Semitism, and conspiracy theories in the Netherlands. The AIVD believes it prevented the realisation of concrete threats within the Dutch borders. Jihadist threats, right-wing terrorists, and anti-institutional extremism are all causes for worry, as described in the AIVD annual report on 2022.
In recent years the Netherlands has had to deal with a large number and considerable diversity of threats.
These vary from terrorism, extremism, the dangers of offensive cyberprogrammes, the continued development of weapons of mass destruction, espionage, covert influencing, interference, and sabotage, to the danger of crime having a harmful effect on the democratic legal order, and risks for the country's economic security.
In 2022 there was the additional threat of the Russian invasion of Ukraine. The sum of these threats affects our society.
You can download the annual report below.