Annual report 2018 now also available in English
The AIVD's annual report on 2018 is now also available in English. In this report, the service looks back on its activities of the past year.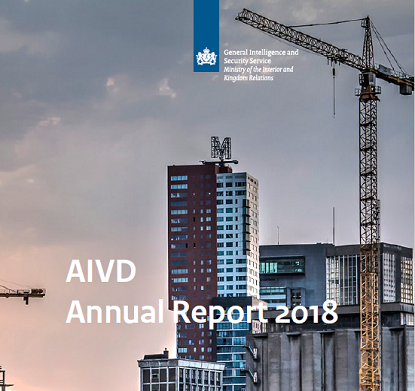 Capricious global developments
The report shows that capricious global developments lead to unpredictable threats.
In the past year, the AIVD witnessed significant changes: more and more countries are engaging in economic and political espionage; ISIS has changed its tactics to operate underground while al-Qaeda has grown stronger; communities have become increasingly polarised.
In close cooperation with partners
In order to investigate these threats, the AIVD works in close cooperation with national and international partners.
In 2018, the AIVD was able to inform various organisations on these threats through almost one thousand intelligence products and hundreds of presentations and briefings.